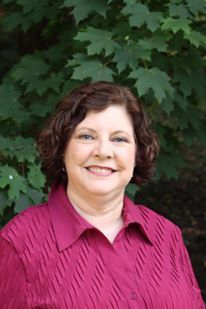 Jan Lillemo, Principal Consultant
Jan Lillemo has over 29 years' experience in various segments of the food industry. In addition to extensive experience in bakery, she worked in ice cream, vegetables, frozen and dry breakfast. She held increasingly responsible positions in Quality Assurance & Food Safety, including being fully responsible for all corporate and production facility quality, food safety, regulatory and laboratory services for a $500M wholesale bakery company. She also led development and implementation of a global supplier quality management program for a $3B bakery supply company.

Jan has helped many small and medium and a few large companies in her consulting work. Quite literally, she has worked with companies manufacturing everything from soup to nuts! She works with FDA-regulated manufacturing companies including fresh cut fruits and vegetables, nuts, snack foods, ice cream, bakery, acidified foods, dry milk products, wild rice, hemp, chocolate, and coffee. She also works with distributors, packaging manufacturers, and equipment manufacturers.

Jan is a member of the American Society for Quality, the Institute of Food Technologists, and the International Association for Food Protection. She is the co-founder of the Minnesota Peer-2-Peer Food Safety Network and is a member of the University of Minnesota's Food Science & Nutrition Advisory Council.


Jan Lillemo holds a B.S. in Food Science with Distinction with a minor in Economics and Business Administration, and an M.S. in Food Science, both from the University of Minnesota. She is a Certified Food Scientist, and holds certifications from the American Society for Quality in Quality Engineering, HACCP Auditing, and Quality Management/ Organizational Excellence. In addition, she is a Lean Six Sigma Green Belt, SQF Practitioner, and is Better Process Control Certified.

Jan is a Food Safety Preventive Controls Alliance Lead Instructor, and is now able to do either on-site or off-site FSMA Preventive Controls Qualified Individual for Human Food training. Please contact us to learn more!